Twisted pair cable are type of cables where a circuit is formed by a pair of wires that will transmit data. This type of cable is used for latest Ethernet networks and telephone communications. Twisting the wire will improve noise cancellation effect which gives protection against noise generated by adjacent pair.
Types of Twisted Pair Cables:
Shielded Twisted Pair Cable (STP)
Unshielded Twisted Pair Cable (UTP)
SLP Cable
Data communication cables RS485 are used to prevent noise which tries to keep magnetic field away from signal lines. With twisted pairs RS485 helps to prevent noise in a better way.
MODBUS shielded and twisted pair cable is used for transmitting information over serial lines between electronic devices.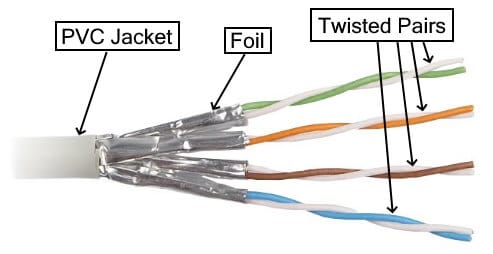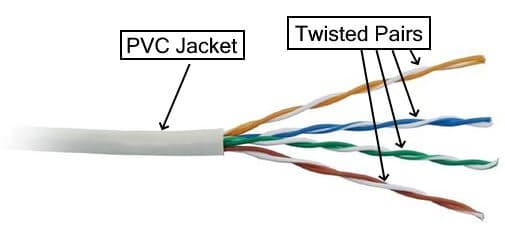 Applications of Twisted Pair Cable:
Telephone Lines
Ethernet Network
Digital Subscriber Lines (DSL)
Local Area Network system (LAN)
CCTV system